So, I have to admit, Phish kind of messed up this list for me.  My favorite band came out of their pandemic hiatus in a way that I've never seen, nor expected, and had their best year since the late nineties.  Because of that, I listened to them with a fever and excitement that I haven't had since I first got into them in that same late nineties time period.  Their improvisational brilliance ate up a lot of time normally spent diving into new acts.  If you are at all a Phish fan, make sure you check out their live shows from this year, especially their Fall Tour.
But, not to worry!  The world was still blessed with a wealth of infinitely interesting new records.  If this list is a bit long, here is the year in a nutshell:  Female songwriters totally fucking rock, jazz is in a renaissance period, and Cosmic American is now a genre as formidable as any other.  
Reminder:  These are in NO ORDER.  I recommend listening to all of them. ( And then going out, or staying in, and purchasing their record!). Feel free to ask me about my favorites...I love the conversation!
So...without further ado, here are some of my favorite (studio) records of 2021!  
---
---
The War on Drugs: I Don't Live Here Anymore. Some of the best music feels more like Polaroids than sounds; a sonic snapshot of a moment; and nobody captures that as well as Philly based The War On Drugs.  I have crystal clear mental images of walking down 16th Street Mall to Slave Ambient blasting through my headphones, or listening to "Arms Like Boulders" as I lounged in City Park.    To that effect, I Don't Live Here Anymore is another fantastic record by the Philadelphia synth-folkers.   Some fans, myself being one of them, will certainly miss some of the unhurried outros, synth washes and interludes that give TWOD records their pastoral haziness, but the vaporous ether of the past has been swapped for a glossy shimmer which is new to the bands repertoire.  While it may leave a little more on the table than it's predecessors, I don't Live Here Anymore is still the best damn road-trip record of the year.  Play this record in the car, volume loud, as you drive through the twists and turns of an empty autumn road.  Disclaimer:  Expectations of this record need to leveraged, as it does not compare to their previous albums, one of which (Lost in the Dream) is perhaps the best album of the millennium (It is between that and Kid-A for me).  It is ultimately best to look at I Don't Live Here Anymore as its own entity, rather than comparing to their greatest works.
---
The Weather Station: Ignorance.   Fantastic record from the Toronto singer-songwriter Tamara Lindeman (AKA Weather Station).  Her writing uses the climate crisis as an allusion to our own personal headspace as she examines the world at large, and our own place within its sphere.  Her lyrics are dense, but still easily processed by anyone listening.  Typically a minimalist folkie, Lindeman uses multiple percussionists, strings, and synths to create plush and dynamic textures.  There is no end to production nuances in this this record, which is definitely a high-water mark for Lindeman.  Ignorance is a blissful reflection of finding peace in a busy and changing world.
---
Natural Information Society with Evan Parker:  Decension (Out of Our Constrictions).  Decension is a live recording of a single jazz piece that has been segmented into four sections, mainly for tracking purposes.  With 75 minutes of masterful jazz improvisation, Natural Information Society sculpt rhythms that are both danceable and deep.  Most people think of jazz in a free sense, with instrumentation flying all over in chaos; Decension, however, zones in on layers and texture.  Careful while operating heavy machinery; this groovy and hypnotic record can lull the most fervent jazz oppositionists into a repetitious trance.
---
Floating Points, Pharoah Sanders and the London Symphony Orchestra:  Promises. The most beautiful record of 2021, and beyond. London based EDM producer Sam Shepherd (AKA Floating Points) teams up with jazz legend Pharoah Sanders and the London Symphony Orchestra to create an insurmountably enchanting work of minimalist reverence.    Each of the three involved parties are equal participants, with no performer overstepping.  Promises is nine connected movements revolving around a single instrumental refrain; astonishing in its simplicity.  While the strings sometimes crest with power, the record is incredibly soft and subtle; while it's great for background music, Promises's beauty and nuance comes most to fore via quiet appreciation.
---
Deafheaven:  Infinite Granite.  Definitely one of the more surprising releases of the year.  The black metal band Deafheaven, known for their heavy and droning, well...black metal, significantly softened their edges and leaned even further into texture, essentially creating a shoegaze record (by now many of you know my undying love for shoegaze).   Some people, like myself, who doesn't listen to very much metal, might still find some of the metal vocal tones to be a bit grating, but they are relatively few and far between.   By and large, Infinite Granite is an album chock full of wall-of-sound post-rock that will impress both fans of the subtle and the shred.  
---
King Gizzard and the Lizard Wizard:  Butterfly 3000.  Ever the sonic chameleons, King Gizzy tried their hand at a synth record.    I wasn't sure what to make fo this record on the first couple of listens, as their trademark psych-garage shredding was all but vanished.  As I kept listening, however, I began to really enjoy the melody, subtlety and texture of Butterfly 3000.  Despite the new approach, KG were able to create plenty of eerie dissonance through their programming; Butterfly 3000 is definitely no synth-pop album. While the microtones and windswept motifs are certainly missed, this record was an ambitious departure for the band, and a very successful one at that.  
---
Snail Mail:  Valentine.  Somehow, Lindsey Jordan (AKA Snail Mail) was able to follow up her prolific debut with a Valentine; a record that builds off her strong suits in every possible way.  Far more lush (ironically the title of her debut) and complete.  From the opening rush of the powerful cathartic "Valentine," one of the best songs of the year,  it is clear we are in for an emotional treat.  Valentine deals with the fairly pedestrian topics of love, specifically love in ruin, but her sharp and sardonic lyrics evoke a cleverness that matches the current heavy hitters of witty female songwriters.  For this latest record, Jordan has swapped her alt-rock guitar for sweeping pop, much to her benefit:  Valentine is an exquisite album with production.
---
Japanese Breakfast:  Jubilee.  Another huge record from a brilliant female songwriter.  Maturity and self-awareness runneth over on Jubilee, as Michelle Zauner (AKA Japanese Breakfast) ruminates on her reticent optimism.  Jubilee is Zauner's happiest record to date: while she still grapples with love and loss, specifically that of her mother who passed away from cancer in 2014, Zauner seems to have hit a place of acceptance and peace.  Musically, Jubilee is just bigger and better than its predecessors in every way.  The powerful moments are brighter and more bombastic, and the quieter moments are more delicately textured.  One of the best records of the year, and a cathartic treat for all who listen.  (Note:  Zauner also wrote one of my favorite books of 2021, Crying in H-Mart.  A wonderful memoir about her mothers passing, Crying in H-Mart weaves her memories of Korean cooking into a touching reflection of her upbringing.  A highly recommended read).  
---
Corntuth: The Desert is Paper Thin.  I have never heard of Corntuth before, but the duo, comprised of a Brooklyn producer and Nashville Pedal-Steel guitar player, created one of the more original records of 2021.  The combination of instruments create a remote and cosmic sound.  The tempered and meandering instrumentation captures the feeling of loneliness without the sadness; a sonic hike through desolate terrain.  The Desert is Paper Thin carries a freeing sense of relief, as its unhurried ambience provides just enough sense of direction to lead the listener through its cohesive tracks.      
---
Emancipator w/ Asher Fulero:  Dab Records, Vol. 1.  Incredible lo-fi electronica mix-tape by Portland buds Douglas Appling (AKA Emancipator) and Asher Fulero. Emancipator has long been known in IDM circles for his warm production beats, and while that certainly comes to fore in Dab Records, there is a more hip-hop oriented aesthetic.  All the mossy tenets of a great Emancipator record are there, but with the help of Fulero, Dab Records has a denser  texture, with more focus on hip-hop and breakbeats and less on soft ethereal womps.
---
Billy Strings:  Renewal.  I often have a hard time putting bluegrass records on AOTY lists, as the music is really crafted for a live setting, but Newgrass wunderkind Billy Strings has definitely earned the right.  Renewal is as much of a charismatic paradox as Strings himself; equal parts breakneck picking and heartfelt emotion.   Strings does an impeccable job pushing bluegrass boundaries to the absolute edge, while still being reverent to its tradition.  For the past few years, Strings has been a figurehead of the current state of bluegrass, and Renewal is another example of the genres potential for widespread appeal.  (Note:  While Renewal is a great album, the stage is still the best point of entry for Billy Strings.  I recommend checking Youtube for some live videos...or better yet, go see him!)
---
Turnstile:  Glow On.  Because of the type of music I typically listen to and the way I generally consume it, I tend to not listen to a ton of punk; it usually doesn't excite/incite me the way it does for the genre's most ardent followers.  However, I was incredibly impressed with Glow On, Turnstile fourth LP.  Glow On reps everything punk fans love; the charging power chords, loud vocals, etc, but adds in funky grooves, rock hooks, synths and graceful textures, to push the genre to its absolute fullest. Ever myopic, the hardcore genre isn't really known for nuance; in fact, many groups actively try to avoid it.  Turnstile embraces musicality to create the freshest punk record in literal years.  I mean, how many other punk records employ samba rhythms?!  To paraphrase Pitchfork:  "Turnstile is not looking to transcend the genre with Glow on, but to elevate it."
---
Rose City Band:  Earth Trip.  Ripley Johnson is the hardest working man in Portland.  He is the tip-of-the-spear for several projects (namely Moon Duo and Wooden Shjips), but Rose City Band has been Johnson's primary focus for the past few years.  Rose City Band is the ultimate summer backyard-BBQ tunes, as Johnson crafts easily digestible, driving rock (chooglin') tunes that don't ask much of the listener.  On Earth Trip, Rose City Band brings to the fore the cosmic country that has always been part of their sound.  Earth Trip still has the project's trademark psychedelic glimmer, but is more rustic and even more relaxed than the usual Rose City Band.  The album is a bit more melancholy than its predecessors, but more original as well.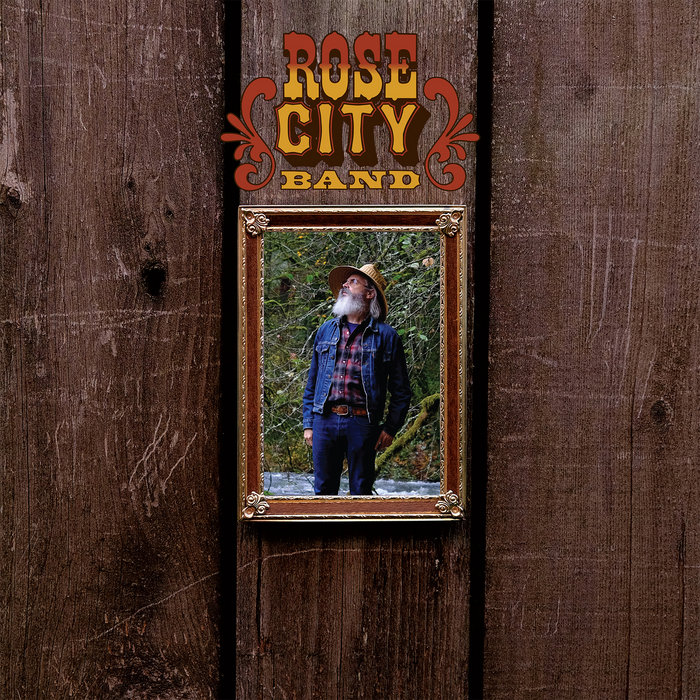 ---
Page McConnell:  Maybe We're The Visitors. Up until last year, I never put Phish or their side projects on these lists, but I am doing it again this year.  On his most recent solo album, keyboardist Page McConnell rowed further from the shores of the Phish paradigm than any band member has before.  Created during the pandemic in Vermont and Iceland, McConnell uses synthesizers, and nothing but synthesizers, to create spectral soundscapes.  While this recorded, and likely inspired by the pandemic, this has record a much broader scope than simply McConnell's Covid album.  Maybe We're The Visitor's delicate and haunting ambiance exquisitely captures the loneliness and simple beauty of isolation.
---
Tonstartssbandht:  Petunia.  I have never heard of these guys before, but this album checks a ton of boxes for me.  Tonstartssbandht is a DIY brothers-duo from Florida who specialize in their own form of psychedelic jam rock.  Despite that aforementioned description, Tonstartssbandht is no stereotypical jam band abiding by its genres cliches, as is evidenced by Petunia.  The band implements delicate but electric guitar to create rolling psych-folk, filled with classic rock melodies and harmonies that give CSNY a run for their money;  giving the album a more refined and composed feel to it.  Tonstartssbandht, and Petunia, is a vibe; one that fits just as easily today as it could blasting through the Laurel Canyon air generations ago.
---
Strand of Oaks:  In Heaven.  For the past several records, Tim Showalter (AKA Strand of Oaks) has had the Midas touch with his endearing and captivating Americana.  This year, Showalter has upped the ante with his eighth LP, In Heaven.  In Heaven is a masterpiece by all accounts.  The musical tempo and lyrical narrative blankets the entire record, unifying all the tracks to make In Heaven feel like a singular piece; not so much in the way songs segue into one-another, but in that the album is a complete idea with each track being critical to the story.  The aura of In Heaven is masterful and exuberant, as Showalter aims to find the beauty in the dark times.  Despite some of the heavy subject matter, Showalter has a playful repartee that keeps In Heaven pretty airy:  The best example is a song ("Jimi and Stan") about his deceased cat hanging out and going to concerts with Jimi Hendrix.  The entire album is as warm, friendly, and charismatic as Tim Showalter, himself.  
---
Cory Hanson:  Pale Horse Rider.  Cory Hanson is best known as the frontman for the goopy stoner-band Wand.  This record sounds nothing like a Wand album, as Hanson opts for a haunting Cosmic Americana aesthetic. Recorded in the Mojave Desert, Hanson utilizes soft acoustic and slide guitars, with glitches to create an atmosphere as dark and barren as its surroundings.  While many cosmic country records radiate warmth and security through its spaciousness, Pale Horse Rider has a bit more of static edginess to it.  This is the perfect record to put spin in the wee hours of a chilly morning.
---
BADBADNOTGOOD:  Talk Memory.  Some top shelf progressive jazz hailing from the Toronto based trio (formerly quartet).  With nods to hip-hop and dance styles, BADBADNOTGOOD has an uncanny knack for breathing modern life into classic jazz principles.  However, Talk Memory has a far more refined quality than the band's prior records; the songs are still modern and vibrant, with enough spacey psychedelia to fall into the zone, but does so in a way that pays homage to the legendary jazz forefathers, rather than rap contemporaries.  Talk Memory contains quieter musings, which require more active listening in order to catch the subtleties, but within its complexity, there is a big payoff for the effort.  BADBADNOTGOOD have touched upon a new level of maturation in their career (not that their previous work was dull; it was quite incendiary):  It will be very interesting to see where this newly reinvented trio decide to take their sound.
---
Mdou Moctar:  Afrique Victime. Studio time is a necessary evil for this Nigerian guitarist, but we are blessed to have this dynamic album captured on tape.  The Taureg (desert blues) virtuoso combines his African roots style with his love of  American icons such as Hendrix and Eddie Van Halen to make a hard driving fiery LP that challenges the paradigms of Western guitar.  Despite its homage to Africa, Afrique Victime is an extremely accessible listen for North American audiences.  Even without understanding the language, the driving psychedelia as well as his delicate fingerpicking resonates with listeners as they are enveloped by his Saharan ambiance.  As Moctar bridges the gap between Eastern and Western influences, Afrique Victime has something everyone can latch onto.  
---
Courtney Barnett:  Things Take Time, Take Time.  Courtney Barnett is a whole vibe. She can blend the contemplative, almost adorably neurotic with the lackadaisical in a way the whole world can relate to.  For her latest release, Things Take Time, Take Time, Barnett takes a bit of a breath. The album rolls along at a slower pace, with relaxed guitar work and more concise lyrics.  The album has a more poignant feeling to it; not so much somber, but rather just a bit laissez-faire.  In typical Barnett fashion, it sounds well curated without trying too hard.  Things Take Time... is a very refreshing listen, sounding like you are listening to a friend practice guitar in their living room.  
---
Steve Gunn:  Other You.  A beautiful California sunset record by the LA singer/songwriter.  Other You is complex and textural, but effortless.  The record has just enough psychedelic haziness to create an aura without going into deep-space; it is still a very comfortable and easy listen.  Gunn's guitar playing walks a razors-edge between psych and folk as it moves along proficiently without being particularly showy; his bandmates intricately dance around his playing.  Gunn's solos meander into the ether with ease, perfectly complimenting his bandmates.  Other You contains a lot of ideas that run together, and while some may find it a bit homogenous, it never feels cluttered, but a work of dynamism and depth.
---
Low:  HEY WHAT.  One of the most interesting records of 2021 from a production standpoint, the Minnesota bred duo uses glitches and static to create a moody and ominous heavyweight.  While perhaps more accessible than some of the other records (its predecessor Double Negative coming to mind),  HEY WHAT remains primarily focused on meticulous grainy texture over traditional song principals such as melody or rhythm.  With more gravitas on space than sound, Low have created a record that is both halcyon and ominous. HEY WHAT sounds like the ending of Fight Club; a peaceful stroll through the exploding chaos of planet Earth.  
---
Black Midi:  Cavalcade.  This is the most challenging listen on the entire list, but a math lovers dream.  Filled with changes and polyrhythms that make the members of Tool cower in fear, a complex organized chaos runs through Cavalcade that often envelops, and sometimes overwhelms.  The British rock group can most be described as noise-rock, but with exceptional proficiency, sometimes almost, just almost, nodding to mainstream acts like Primus, but with a jazzy bend.  Despite pushing almost every single boundary of listenable music, there are moments of quiet (relatively speaking) beauty in Cavalcade that offer a reprieve from the madness.  Full disclosure, this record isn't for everyone, but it is fun to get lost in its sound.
---
Sons of Kemet: Black To The Future.  If you know me, then you know I have not been soft-spoken about my love of the UK Jazz renaissance.  One of the pied pipers of the movement is Sons of Kemet, led by multi-instrumentalist Shabaka Hutchings. For his fourth album, Black to The Future, with the Sons of Kemet Project, Hutchings pores over pulsing rhythmic grooves, spoken word, and Caribbean percussion, often rolled into one exciting jazz package, to make a dynamic and powerful record.  Black To The Future is a thrilling and living homage to the African roots music that is ubiquitous in all genres; because of this, and despite being one of the best jazz records of the year, there is plenty of other (afrobeat, hip-hop) styles that can entertain the non-jazz fan.  
---
Daniel Donato:  Cosmic Country and Western Songs.  One of the more liminal albums on the list.  Daniel Donato's 2021 record is exactly what he claims it to be.  Cosmic Country dives headfirst into the Nashville scene with a psychedelic gleam and blistering rock confidence to traditional country; a crystal-clear portrait of the new Nashvegas paradox. Donato perfectly blends the new and the old; heartstring songs with enough reverb and distortion to keep the sound new.  Cosmic Country echoes a lot of the amazing seventies country (think Flying Burrito Bros, or New Riders) that romanticize Western life without falling into the more invasive and eye-rollingly tired Country tropes. A great party record, and a great troubadour record.
---
Yasmin Williams:  Urban Driftwood. Another one of the prettiest records of the year.  Yasmin Williams learned guitar via the "Guitar Hero" video game.  To some, that might sound shallow, but it actually gives Williams a very unique sound and style that revolutionizes the instrument.  Williams eschews traditional acoustic guidance, opting instead for her own varied musical development.  With Williams' acoustic guitar being a totally blank canvas, Urban Driftwood pulls influence from everywhere as she employs ideas like non-traditional tuning, and finger tapping the strings like a keyboard, creating a sound that is both propulsive and stunning.  Make no mistake, though.  This is no schtick album.  Urban Driftwood is masterful guitar.  As Williams glides along her strings, she is able to be virtuosic on her own terms while still keeping the sonic aesthetic light and airy.   The most bucolic outdoor album of 2021.  
---
Parquet Courts:  Sympathy For Life. It has been a pleasure watching Parquet Courts grow, even when it has been in ways I didn't particularly love. Parquet Courts burst onto the scene in 2013 with their lo-fi garage rocker Light Up Gold.  In the last eight years, Parquet Courts have added just enough synth and texture to their sound to shine it up a bit, while still maintaining a certain grit.  Their concept has come to full fruition with Sympathy For Life; a record that feels perfectly at home stumbling through the neon lit streets of late 1970's New York City.  Sympathy For Life leans pretty heavily into the New Wave(ish) sounds of the Talking Heads, but has plenty of the band's original rawness sprinkled throughout.  It also studies slower tempos, and utilizes space as an instrument unlike most of their earlier works.  OG Parquet Courts fans need not worry, though, as the band still has a surplus of energy.  The explosive opener, "Walking at a Downtown Pace" is the party song of 2021.
---
Isaiah Collier and The Chosen Few:  Cosmic Transitions.  Ridiculous jazz record from the young Chicago prodigy.  Recorded on Coltrane's birthday, in the same room that conceived A Love Supreme, Cosmic Transitions tethers the past and future of jazz in a stunning five song (plus intro) suite that is an almost literal journey through the genre.  Cosmic Transitions starts with the same shamanic gravitas as the Coltrane album recorded decades prior, but is far from a sonic facsimile. Collier goes from blues to bop to free, all with grace and ease. He harkens back to jazz roots while never losing the progressiveness that is so prevalent in the Chicago jazz scene.  A masterpiece of the genre, and a compelling foreshadowing of Collier's potential.
---
Grouper: Shade. I just listened to this as I was driving through the first heavy snowstorm of the year, and it was just perfect.  Shade is dark and ominous, but equally comforting, peaceful and safe; as it you know you are about to be coming in from the cold.  Liz Harris, the Los Angeles via Oregon musician otherwise known as Grouper strikes a plaintive mood with her minimalist acoustic guitar, which is down to almost a whisper.  While there are patches of electronic distortion that add to its contemplative dirge, Shade is Harris' most organic, instrument driven album to date, and probably her best actual songwriting.  Her vocals pair with the guitar to create haunting and expansive chamber-pop, with just enough drone and ambient experimentation to keep her electronic based fans satiated.  A great record for a dreary or a dreamy day.
---
Suss: Night Suite: At a concise eighteen minutes, Night Suite is the meditative coffee break the world needs.  Something of a concept EP, the album was written on the barren Southwestern roads, with each track capturing the desolate landscapes.  Eerie and melancholy, Night Suite captures life on the road as the songs move in windswept aimlessness.  All personnel of the ambient quartet are adroit multi-instrumentalists and utilize their talent to create an ethereal nebulous texture.  Despite its brevity, Night Suite carries along as an exquisite narrative of travel as the tone changes as they inch their way towards home. (Note: Rest In Peace to Keyboard/synth/loop player Gary Leib, who passed away days after the band completed recording).
---
My Morning Jacket:  S/T. My Morning Jacket are another catch-all for me.  They lyrics and playing can resonate with any mood; they can help me feel good, or feel good about feeling bad.  After what the band thought was their final adieu with Waterfall (and the subsequent Waterfall II, recorded during the same sessions), the band had a creative homecoming with their self titled release.  With their burst of indistinct inventiveness, this is MMJ's broadest album to date.  It captures a lot of the ideas they delved more deeply into on previous records; jangly boogies, hazy psychedelia, bombastic retro-rock, this album has it all.  However, their new release does not necessarily feel unfocused or haphazard, but rather a reinvigoration after years of exhaustion and hiatus.  A Readers Digest of all the things that make these Kentucky rockers incredible.  
---
~Chigsfork Person Of The Year:  Ryley Walker.  ~
Special recognition needs to be given to the relentless Ryley Walker, who released not one, not two, but three incredible records this year (He also released a fourth which I am admittedly unfamiliar with).  All three of these albums are with different projects, and represent three sonically different themes, and highlight is guitar wizardry.  It really is amazing what this Chicagoan-Now-New Yorker can do.
Ryley Walker:  Course in Fable. Walker's solo record.  I don't know if prog folk was a think before this record, but it certainly is now.  Course in Fable experiments with changing tempos and times to create some of the most dynamic guitar in years.  He employs Bill McKay and his troubadour regulars Andrew Scott Young and Ryan Jewell to add a full band sound that harkens back to his Chicago collaborative roots.  The musicians ascend and descend with Walkers guitar-work to create an almost jazzy, almost proggy sound that is indescribably Ryley Walker. Even though Course in Fable is his most experimental solo work,  perhaps because of his mates, or his general maturation Walker sounds more comfortable than he has ever been on his own.
Ryley Walker and Kikagaku Moyo:  Deep Fried Grandeur.  Walker and the excellent Japanese psych-rock outfit Kikagaku Moyo met up at a festival in the Netherlands to share a stage with each other.  Opting for the informality of psych rock exploration, the band barely practiced, instead hanging out and getting to know one another saving the meat-and-potatoes for the stage.  The result was two long form improvisations that highlight their ability to communicate via music.  With forty minutes of rolling psychedelic flow, Deep Fried Grandeur is a delicate river of bending international psychedelia; the universal language of the mind.
Ryley Walker, Andrew Scott, and Ryan Jewell:  Post Wook. Described by Ryley Walker himself as "40 Minutes of Brain Melt," Post Wook is seven tracks, seemingly also improvised, by Walker and his friends Young and Jewell that test and stretch the limits of sonic form.  Post Wook is the antithesis of Deep Fried Grandeur; not so much a flowing river but an asteroid crashing. Walker pulls from post-rock (hence the clever name) and free jazz to create a mesmerizing and propulsive album.   A bit of a challenging listen, but improvisational fans will see the majesty and prowess within Post Wook's dissonance.
FULL PLAYLIST!
~Fin.~    
Friendly reminder:  If you like any of these records, or hate these records but like other ones, make sure you buy a physical/digital copy.  Make sure you buy their T-Shirt, and make sure you buy their concert tickets. Help your favorite artists continue to make YOUR life better.